Today is our 2nd anniversary of being online at Sinthetics.com! We have lots of updates and fun things coming to celebrate the anniversary. Some of those things include several new photo sets and a new Boutique! The Boutique will be further populated over time to include clothes, wigs, arts, and various other support items for your dolls and doll enjoyment.
Also for new orders we are starting one of our very rare discount offers today to run through the end of February. Check out our News for more information.
Because we appreciate our online community, we have added more social media connectivity so we can interact with you all. We've got active accounts now on Facebook, Twitter, Tumblr and Pinterest. Kimmie is our social media rep so stop by to say "Hello" to her!
Also in our news, we have added the gel buttocks as a standard feature on all Sinthetics at no additional charge!
We've been a bit slow about adding new dolls to the Delivered Dolls gallery, but there are 4 new ladies shown there now along with the little Valentine gifts they took home. All dolls shipping this month and those purchased on the Valentine Special will go home with sweet extras!
We are super busy in the studio at the moment between doll production, new product development and addition of several new team members. It's an exciting time of growth.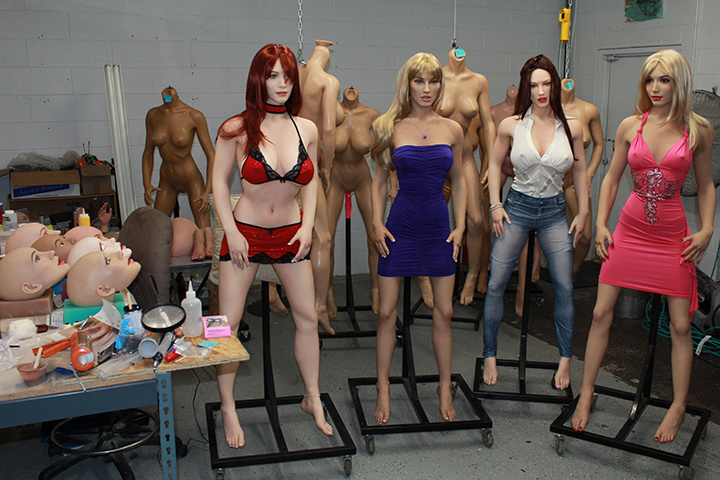 We're grateful to our clients and fans to getting 2013 off to such a great start! This picture was shot last week but shows a bunch of the girls ready to go and others in production. We couldn't fit all the production girls and boys in!!