We have big news this week! Many of you have been waiting for a small-breasted Sinthetic and an Asian head by Matt. Well, your wait is over. Last weekend at the Fetish & Fantasy Halloween Ball in Las Vegas we debuted the new body 1B and the Kimiko head. We also have a brand new fantasy head, a pixie named Willow, to be released this week and more exciting new stuff coming up through the end of the year.
Although these pictures are not the greatest quality, here are Kimiko and Celeste at the Fetish & Fantasy ball.
Kimiko is shown on body 1B in Honey; Celeste is shown on body 1H in Toffee with several custom tattoos. We'll do some formal photo sets of them in the coming month.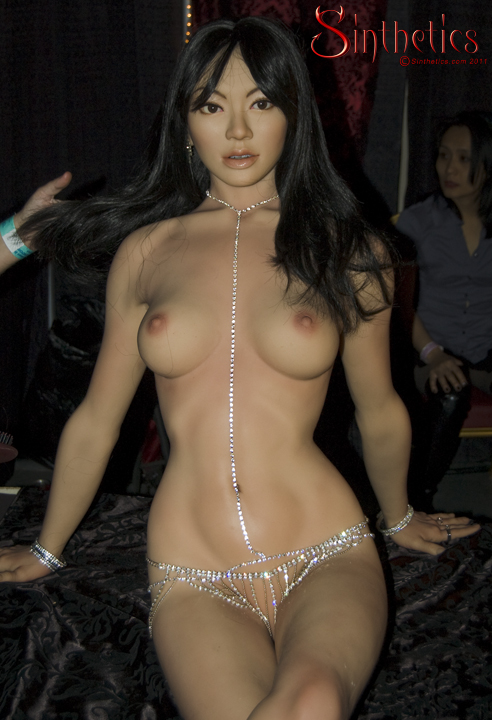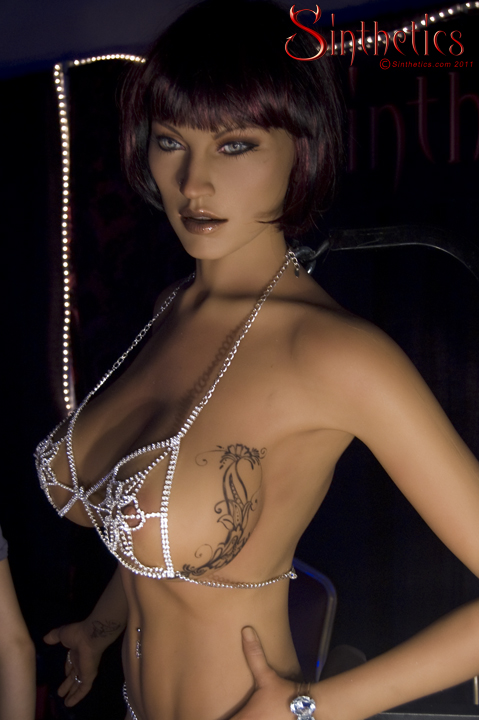 There are a few more pictures in this gallery: [URL="http://sinthetics.viewbook.com/album/fetishfantasyball2011#1"]http://sinthetics.viewbook.com/album/fetishfantasyball2011#1[/URL]